Welcome Back to JIS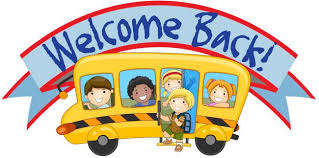 Dear Parents and Students,
Welcome to a new school year at Jackson Intermediate School. I trust that everyone has had a wonderful and restful summer break thus far. I want to also extend a great big welcome to all families who are new to the JIS family. In just a couple of weeks we will open our doors to begin a new year together. As we begin this new year, I want to thank you in advance for all of your support. I am predicting that this will be a wonderful year of engaging, meaningful and rigorous work in our classrooms, along with some fun and celebrations.
We have two new additions to our JIS faculty, Mrs. Jennifer Huie, and Mrs. Brandy Deas. Mrs. Huie will be our new Special Education/self-contained classroom teacher. Mrs. Huie has 13-years of teaching experience, she is a resident of Jackson, she has been teaching at Southern Choctaw High School for the past 10-years. Mrs. Deas will be joining our 5th grade team, coming to us from Gillmore Elementary School where she has worked as the Early Steps to School Coordinator for the past three years. We are looking forward to having these ladies as a part of our committed faculty. There has also been one internal change, Mrs. Rachel Knight, former Special Education teacher will be moving to 3rd grade. I anticipate an exciting year as we collectively strive to foster a culture of learning.
Parents, you are extremely important in helping us to create and maintain a positive, safe school culture, and climate. We must be on the same team in teaching our children to respect each other, and all adults in our school community. Academic success also requires us to teach our children to have excellent character, skills, and behavior. At Jackson Intermediate School, we will do our best to create a school where safety, respect, accountability, support, and excellence are highly evident. In the spring of 2017, I formed a vision and mission team. This team was made up of parents, educators, and community/business leaders. Our purpose was to fine-tune our focus and provide all the clarity we could to ensure that our priorities are still in line with student learning. Without a vision and mission, we have no road map for what we want to do or where we wish to go. Please look for our new vision and mission statements as you visit our school, on our school web page, and in our school newsletters. At Jackson Intermediate School continues, we to foster a culture that is clearly about creating an environment that provides all students with a high quality education in a nurturing environment where all students should become respectful, caring, responsible citizens with a strong sense of responsibility for themselves.
JIS will have Orientation for parents of our upcoming 3rd grade students, and parents new to our community. This orientation will take place in the gym on AUGUST 3rd from 12:30 UNTIL 1:00, 30 minutes prior to registration and Meet the Teacher. I encourage all parents who have students new to Jackson Intermediate School to attend orientation. Students will have an opportunity to meet their new teacher, visit their assigned classroom, obtain information on various school and district policies, and learn important procedures and regulations. I am extending a special, yearlong invitation to our parents to join us at school activities and events whenever you can. We want . . . we need . . . and we value your involvement, and support in your child's education!
Dates to Remember:
Tuesday, August 1ST -First Day for Teachers
Wednesday, August 2ND –Professional development for Teachers and Staff
Thursday, August 3RD –Orientation-12:30-1:00/Registration -1:00-3:00
Friday, August 4th – Professional Development and Preparation
Monday, August 7th – First Day for Students
Gwendolyn Wheeler, Principal