Welcome Back to JIS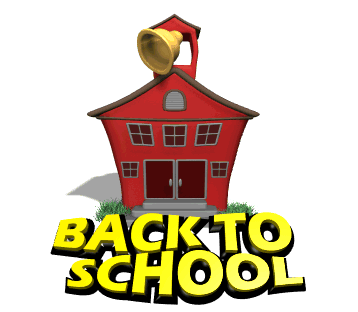 Dear Parents and Students,
Welcome to a new school year at Jackson Intermediate School. I trust that everyone has had a wonderful and restful summer break. In just a couple of weeks we will open our doors and begin a new year together. We can make this a positive and productive school year as we collectively strive to foster a love of learning.
I want to extend a great big welcome to all families who are new to the JIS family. As we begin this new year, I want to thank you in advance for all of your support. I am predicting that this will be a wonderful year of engaging, meaningful and rigorous work in our classrooms, along with some fun and celebrations. We have one new addition to our JIS faculty. Mrs. Anna Hinson, who is transferring from Wilson Hall Middle School to the position of third grade Reading/Math Teacher.We are excited to have her as a part of our committed faculty. There has also been an internal change. Mrs. Jessica Pettway, one of our 5th grade math teachers, will be moving to 4th grade. I feel extremely fortunate to be working with such an exceptional group of students, families, and staff members.
Parents, you are extremely important in helping us to create and maintain a positive, safe school culture and climate. We must be on the same team in teaching our children to respect each other, and all adults in our school. Academic success also requires us to teach our children to have excellent character, skills and behavior. At Jackson Intermediate School, we will do our best to create a school where safety, respect, accountability, support and excellence are highly evident. We will continue to focus on making our mission to foster a love of learning in an innovative, cooperative climate, the core of our daily work with children, teachers, and parents. We want you to join us as we are determined to BE EXCELLENT in our school climate and culture.
I also want to thank our custodial staff who have been working hard to prepare our halls and classrooms for another school year. We have conducted a total flip on GRADE LEVEL LOCATION THIS SUMMER. Third Grade classes are now located on the southwest end of the building where 4th grade was previously located. Fourth Grade classes are located where the 5th grade was previously placed. Mrs. McDonald's, and Mrs. McKenzie's classrooms are on the hall going toward the gym. Mrs. Doggett, Mrs. Pettway, Mrs. Beck, and Ms. McConico are located on the southwest end of the building adjacent to the lower front parking lot. All 5th grade classrooms are located on the north end of the building where 3rd grade was previously located. Mrs. Knight's and Mrs. Noble's classrooms are located on the main hall just below our large computer lab. Our teachers have spent many hours decorating and organizing their classrooms as they prepare for the return of our students. To help us get started, JIS will have Orientation for parents of our upcoming 3rd grade students, and parents new to our community. This orientation will take place in the gym on AUGUST 4th from 12:30 p.m. UNTIL 1:00 p.m., 30 minutes prior to registration and Meet the Teacher. I encourage all parents who have students new to Jackson Intermediate School to attend orientation. Students will have an opportunity to meet their new teacher, visit their assigned classroom, obtain information on various school and district policies, and learn important procedures and regulations. I am extending a special, yearlong invitation to our parents to join us at school activities and events whenever you can. We want . . . we need . . . and we value your involvement and support in your child's education! We are looking forward to a positive and productive year together.
Tuesday, August 2nd -First Day for Teachers
Wednesday, August 3rd –Professional development for Teachers and Staff
Thursday, August 4th –Orientation-12:30-1:00/Registration -1:00-3:00
Friday, August 5th – Professional Development and Preparation
Monday, August 8th – First Day for Students
Gwendolyn Wheeler
Principal